I've create a fluid simulation with mantaflow and am rendering the FLIP particles themselves (no mesh). The simulation looks great (with a resolution of 96) but when it becomes quite turbulent there are strange "diamond shaped" artefacts appearing and disappearing sporadically.
You can see it here:
And it's very noticeable in video (in the center where the two fluids meet):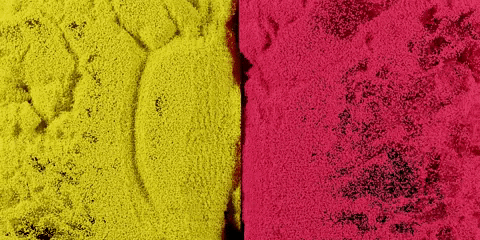 Is there a way to get rid or reduce these artefacts?