I'm trying to create an image with local illumination only. The scene I'm working with is the 'Class room' scene available here: https://www.blender.org/download/demo-files/
It uses the Cycles Render which I am not very experienced with. Switching to a different Render appears to screw up all the scenes materials and textures.
A full render with the preset settings yields a nice and detailed picture: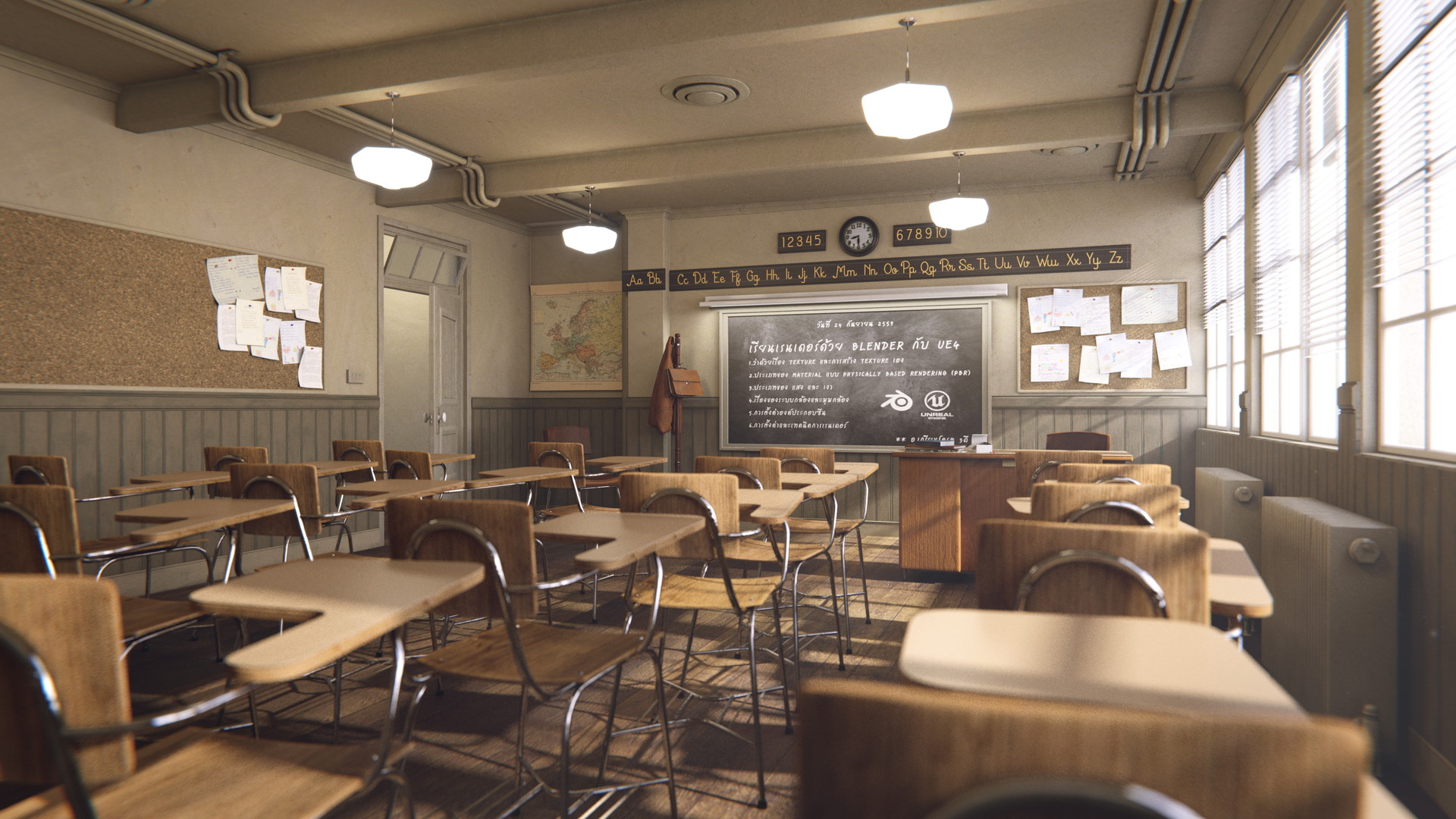 Now I want to render this same scene with direct light and hard shadows only using the Cycles Render. Soft of like a Phong shader would do plus shadows. In this style:
I've attempted setting the amount of bounces to 0, like so:
But this appears to only change specular reflections on metallic or glass surfaces. This is the result:
I want zero additional light bounces, meaning no indirect light or inter-reflection. All surfaces not visible to a light source should be completely dark.
Anyone know how what the easiest way of achieving this is?